Ever sat down to start a new project and get instantly hit with that creative block?
Well you've hopefully come to the right place!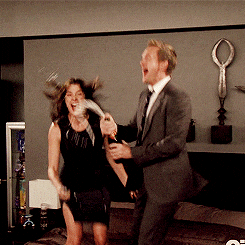 Here are the best 4 places I go to get inspiration when I get hit with that dreaded design block:
1. Awwwards
Awwwards is probably the biggest web design awards website out there and it has everything you could possibly want to get web design inspiration. Awwwards has a great filtering section where you can filter the search results down to exactly what you are looking for wether it is sports websites, agency websites or even the most whacky websites out there. You can also view the past winners who have won with Awwwards.
2. Instagram
I absolutely love Instagram for a bit of inspiration. What I love about Instagram is you can search any hashtag (e.g. #websitedesign, #webdevelopment, #graphicdesign) and get instant results of what people are posting using those hashtags. There is also a few decent Instagram accounts out there that only post design inspiration on their accounts a few of my favourites are: UXPIRATION, Creativroom, UI Collections & Design Bot.
3. Pinterest
I feel like Pinterest is a tad underrated when it comes to finding inspiration. The wonderful thing about Pinterest is you can create a board for any kind of inspiration that you are looking for, it doesn't have to stop at just web design. For example I have boards created for boards for web design, interior design, baking and even arts and crafts, the world is your oyster when it comes to Pinterest.
4. Designspiration
Designspiration is probably the latest website I have found for design inspiration but it has instantly jumped into my top 4. Designspiration has the most simple UI ever and is amazingly easy to use. You simply enter your search term into the search bar at the top of the page and you will instantly get results based on that. If you decide to create an account with Designspiration it will ask you to select 5 interests from a few different categories and instantly fill your feed with inspiration based on that and you can also save items to check out at a later date.
So these are my top 4 go to places for design inspiration. Have any more I should know about? Leave a comment below and let me know!